MUSIC MINISTRY
Praise and worship are the tools we use to "set the table" for receiving God's Word.
Trying to read or concentrate when your mind is overloaded or worried can seem impossible.
Singing praises and bringing worship to our Heavenly Father helps to calm our worries
and our fears so that we can lay them at the feet of Jesus, where they belong.
We, at Living Word, are a patchwork of people and our music selections reflect that variety
with Traditional Hymns, Southern Gospel and Contemporary Christian Music.
Our church choir sings every Sunday morning during the worship service
and we meet for practice on Sunday afternoons at 2pm.
We're always looking for new worshippers to add in the mix.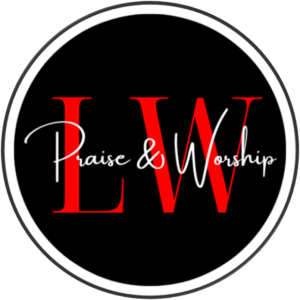 Preschool & Children's Ministry (TEAM-KID)
Youth

Ministry (IGNITE)
College & Young Adult Ministry (Coming)
Senior Adult Ministry (YOUNG AT HEART)
Adult Ministry
The LWBC Adult ministry consists of both men and women who work together to encourage adults in the church to grow closer to the Lord and closer to one another. The women and men's coordinators work together to plan events that are fun and are designed to help people in their walk with the Lord. Bible studies are offered for men, women, and co-ed based on the needs of our members. This ministry works in conjunction with the children's ministry and senior adult coordinators. Many of the activities that are included are:
* Monthly fellowship meals
* Special holiday events (Valentine's Day, Easter, 4th of July, Christmas
* Trips, Movie Nights, Conferences, Community outreach projects
* Family Game Nights, Crafting events
LWA is an Oconee County academy providing the very best in preparatory Christian School education while maintaining affordable tuition and small class sizes.
COMMUNITY FOOD BANK
Food Ministry
The LWBC Food Bank, in cooperation with the US Department of Agriculture (USDA) and the Food Bank of Northeast Georgia, provides food to those in need in Oconee County, Ga. Distributions are on the 3rd Tuesday of each month, at the church facilities, from 4pm – 5pm.
Clients of the LWBC Food Bank must be qualified according to USDA guidelines and the Georgia Nutritional Assistance Program (GNAP). Client must be a resident of Oconee County, Georgia and provide basic information (Name, Address, age, etc.).
Prayer Ministry
Our prayer ministry is designed to increase awareness of the importance of prayer in the Christian's life through
*Weekly Prayer Circles, Bible Study, Small Groups
*Notifying members of prayer requests and praises
*Prayer Workshops, Testimonies, Miracle Stories
*Prayer Walking, Prayer Partners, Prayer Room
God is with us and he cares about us. He wants to encourage us in our walk with him. Prayer is just one of his communication tools. The prayer ministry offers weekly encouragement in our church bulletin as well as prayers held during our weekly services. Each month a member of the congregation shares their personal story of how God has ministered to them. Our prayer team has also started a prayer ministry that reaches out to our community during our monthly food bank efforts. Those who come through our food bank line are offered the opportunity to participate in prayer and to be prayed for. It is an awesome experience to see how God moves among his people.
One goal of the prayer ministry is to pray over all of the ministries of the church on a consistent basis.